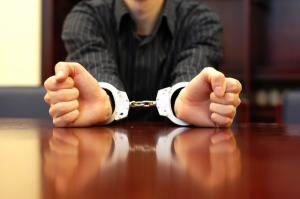 There are a few things you need to know before you decide which Criminal Defense Attorney in Collin County TX will be best to represent you. Often when people are being investigated for a crime they are more concerned about getting the charges that have been laid against them dismissed quickly then they are concerned about which lawyer they ask to represent them, and that haste is a mistake. Every criminal defense lawyer has a different specialty, especially in an area of law that's so broad as criminal law. You want to find a defense attorney who specializes in the kind of charges that have been levied against you to make sure that you have the best possible defense.
Depending upon the kind of crime that you have been accused of, you will want to find a different Criminal Defense Attorney in Collin County TX to handle the case. A lawyer who has spent their whole career handling murder cases is not going to be the lawyer that you want when you have accused of driving while intoxicated. Dealing with those two kinds of cases involves completely different skill sets. Criminal law is one of the two major divisions of law—it is juxtaposed against civil law—and it has many different sub-categories. These sub-categories include misdemeanor offenses, felony offenses, and infractions. Each of these sub-categories has many different offenses that a person might be charged for, and many lawyers specialize in different kinds of charges. A truly skilled lawyer will be able to handle many different sub-categories of law, but this is difficult to do.
Because it is so difficult for a lawyer to have enough talent and skill to handle multiple different areas of law, you want to investigate and make sure that the lawyer you are thinking about using has the necessary experience to protect you against the specific charges that have been brought against you. Because it is so important to have a Criminal Defense Attorney in Collin County TX that you know you can rely on, you want to choose Wes Desmond to represent you. He has the specialties that you need to mount a proper defense against the charges that have been brought against you. With him representing you, you can feel more secure about protecting yourself against the crimes you have been accused have so that you might be cleared of all charges. Contact him today to find out more about how he can help you.
criminal defense attorney Collin County TX
Wes Desmond
2770 W. Main Street, Suite 216
Frisco, Texas 75033
(214) 364-3237