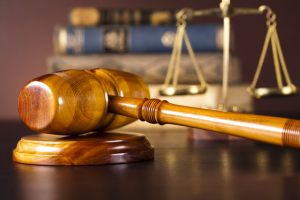 If you live in the Collin County and you're facing criminal charges, you probably need a Criminal Defense Lawyer in Frisco TX.  If you've been charged with DWI, drug offenses, domestic violence, theft, assault, property offenses or juvenile crimes, a good, Criminal Defense Lawyer may be your only hope for a fair and just resolution of your charges.  Where should you start when it comes to choosing a lawyer to help you?
▪  Decide if you need a Criminal Defense Lawyer in Frisco TX.  If you are charged with a major criminal offense, you will need a defense lawyer.  If your charges are minor, you should, at the very least, consult with an attorney to understand the charges and the possible outcomes of your case.  In general, you should probably have someone to defend you in court for any type of criminal charge.
▪  Find out exactly what a Criminal Defense Lawyer can do for you.  A good Criminal Defense Lawyer in Frisco TX can negotiate with prosecutors before your case even comes to trial to either have your charges dismissed or reduced.  They gather information, hire investigators and question prosecution witnesses.  They advise you if you are offered a plea bargain by giving you a realistic idea of your prospects at trial.  Good criminal defense lawyers know the legal rules and precedents that will affect your case.
▪  Find a lawyer who concentrates his practice on the kind of defense you need.  You will probably never find a lawyer who only handles one type of crime but you should look for a lawyer with experience in the type of crime you're charged with even if his or her practice includes defending clients charged with a variety of crimes.
▪  Understand what you're getting with a public defender.  If you are thinking about letting the court appoint a public defender to your case, remember how overworked and overwhelmed public defenders are.  A public defender will have very little time to prepare for your case while a Criminal Defense Lawyer you choose yourself will be able to devote more time to researching and preparing for your case.
▪  Do your own research.  Remember that you are the client and you are hiring your attorney to do a job of work so your first meeting with him should be one in which you ask questions about his background, experience and what you can expect from him.  Get on the internet and find out as much as you can about your Criminal Defense Lawyer in Frisco TX, including the professional associations he belongs to and if formal complaints by clients have ever been filed against him with the State Bar of Texas.
If you are charged with a crime, you will no doubt be overwhelmed by fear for your future and the many choices you have to make quickly to insure that your future doesn't include time in jail or prison.  If you choose your Criminal Defense Lawyer wisely, you can rest assured that you have someone on your side who will work to make sure you have the best possible outcome to your case.  When you call The Law Office of Wesley W. Desmond at 214-330-4000, you can make an appointment to consult with just such a lawyer, who has your best interests at heart and who will work hard for you.
defense lawyer denton tx
Wes Desmond
2770 W. Main Street, Suite 216
Frisco, Texas 75033
(214) 364-3237