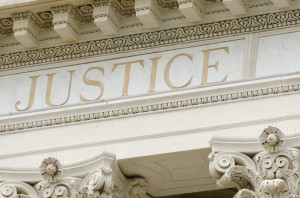 A criminal defense lawyer in Frisco TX will represent you or a loved one against criminal charges. It's important to hire the most qualified and reliable lawyer possible. You will probably be in a hurry to get representation, but don't let that cloud your judgment.  Taking time to find the right criminal defense lawyer means the difference between jail time and clearing your name.  Consider the following steps when hiring a criminal defense lawyer in Frisco, Texas:
1 –   Meet face-to-face with a prospective lawyer.  Ask the lawyer about the types of cases handled. If you are charged with assault, and the lawyer has never handled an assault case before, you may not get the best representation for your situation. Has the lawyer handled cases similar to yours?  Does he or she have other special training, beside a law degree, that will help them represent you successfully in court?  How long has the lawyer practiced law? What approach will the lawyer use to represent you? Ask about payment options. Can you pay in installments or by credit card? How will you be billed?
2 –   Ask other people familiar with the lawyer about their experiences, including former clients. It should be easy to gather information on a qualified criminal defense lawyer in Frisco TX from the lawyer's website and articles you find on search engines. Articles on the web and in newspapers will offer some details about cases the criminal defense lawyer's clients have faced and those case outcomes. Contact the Texas State Bar Association to find out of the lawyer is in good standing.
3 –   Before hiring the lawyer, ask for references and a copy of the lawyer's retainer or payment agreement. Make sure you understand the payment terms before you sign any agreement with a criminal defense lawyer in Frisco TX.
4 –   It's best to hire a lawyer with a local office – one in or near your city of residence. In some instances, you'll need to hire a criminal defense lawyer in the jurisdiction where the case occurred/is being prosecuted instead of your home city.
Wesley W. Desmond, criminal defense lawyer in Frisco TX , offers aggressive  representation for clients charged with DUIs, theft and other crimes. Wes is licensed to practice law in Texas and graduated Cum Laude from Regent University School of Law. He is dedicated to providing the best representation possible for all his clients. Call Wes at 972-330-4000 for a free initial consultation.  A criminal charge against you can change your life forever. Don't leave your future to chance. Call the law office of Wesley W. Desmond today.
Defense attorney Frisco TX
Wes Desmond
2770 W. Main Street, Suite 216
Frisco, Texas 75033
(214) 364-3237
Photo Credit: Deposit Photos @
J o e b l a c k